Industry practice is to plan and execute grading operations so that the final soil elevation is at the theoretical bottom of the slab on ground immediately before commencing concrete operations. Sub-base has three main purpose:
It's a working platform for construction activity.

It provides level formation for the construction of concrete floor slab.

It transmits the load from concrete slab to the sub grade.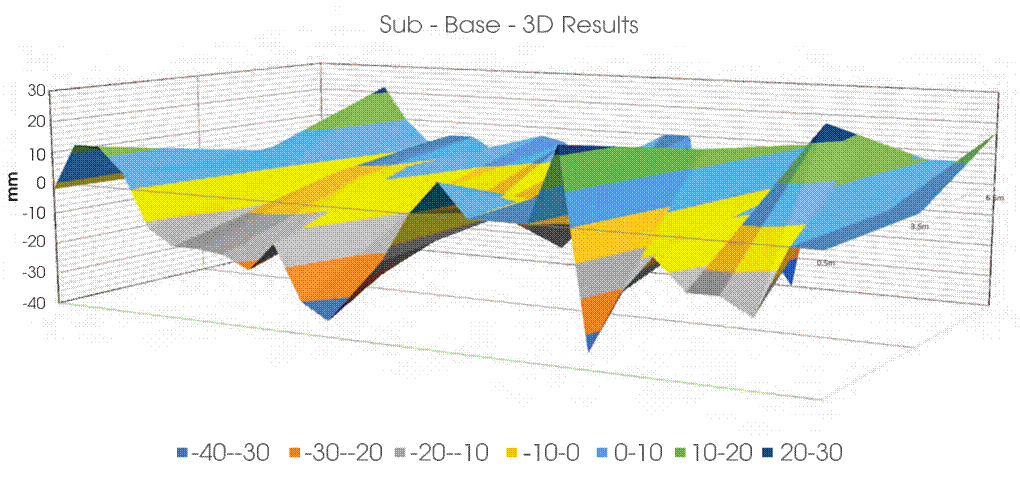 Benefits of 3D Report:
Review level sheet in seconds.

Review slab thickness consistency instantly

Average thickness of slab can be calculated more accurately.

Increase working speed.