Floor repairs and refurbishments | Testing | Consulting
We are the leading company providing services of Defect Investigation, floor repair solutions, testing & certifications and consulting services under one roof in India and Eastern African Countries like Ethiopia, Kenya, Uganda and Zambia.
Our expert engineers are specially trained to find out the root cause of the flooring problems and follow strict compliance of global industry standards like ASTM and TR34 to maintain the quality standards of industrial concrete floors for our customers. This ensures the delivery of most durable, strong and less maintenance floors. SOP followed by our engineers is Testing → Repairing → Testing (Positive results) → Happy customer. We use world's most sophisticated and most precise measuring equipments for testing and measurements of Random Traffic floors (Mostly FM2 Floors) and Defined Movement Floors (DM). Customers get the results instantly on the floor and doesn't have to wait for 3 to 7 days for the results and certification. This saves lot of time of customer to start the operations on newly constructed floor. Our latest testing machines produces results of mandatory tests like soil/ ground compaction, concrete air content, concrete strength, floor flatness and levelness results right away on job site!
Free movement floor testing and certification
Industrial facilities like warehouses, distribution centers, retail stores, factories, etc. need best quality of floors. The revenue of such facilities is directly linked to number of goods dispatches. Therefore, flooring of such facilities must comply to free movement flooring specifications.
Measuring standards:
TR34- FM 1/2/3/4

ASTM- E1155

DIN 18202
Defined movement floor testing and certification
Floors where VNA truck and high racking system (8m and above) is to be installed.
Measuring standards:
Sub-base elevation
Benefits of 3D Report
Review level sheet in seconds.

Review slab thickness consistency instantly

Average thickness of slab can be calculated more accurately.

Increase working speed.
Soil Compaction Test
Advantage
Fast and cost effective

Reliable and precise

Quick reporting
Applications
Industrial construction, earth works

Testing pavement beddings

Testing foundation backfill

Testing of modulus of deformation within the framework of soil examination
Air content test
Measuring standards Measuring standards ASTM C231 Benefits Fast, reliable resultsTests normal weight or lightweight concrete mixesRecommended byACI 302.1R-15 Guide to Concrete Floor and Slab Construction TR34 flooring guide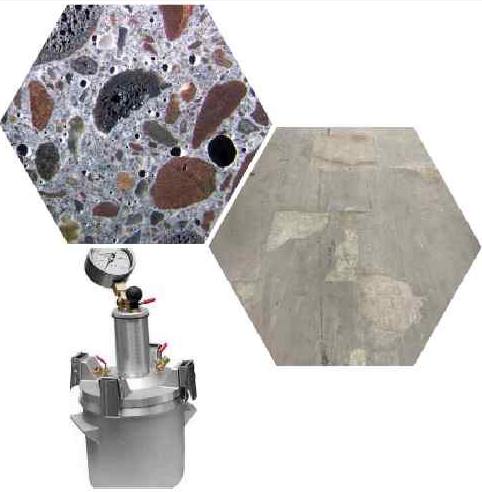 Slab curling test
This is also called "Warping test"This is also called "Warping test"Reference ACI 302 guide for concrete floor slabs BenefitsPrecise and accurate dataRepairs can be carried out at very initial stageReduces maintenance cost of flooring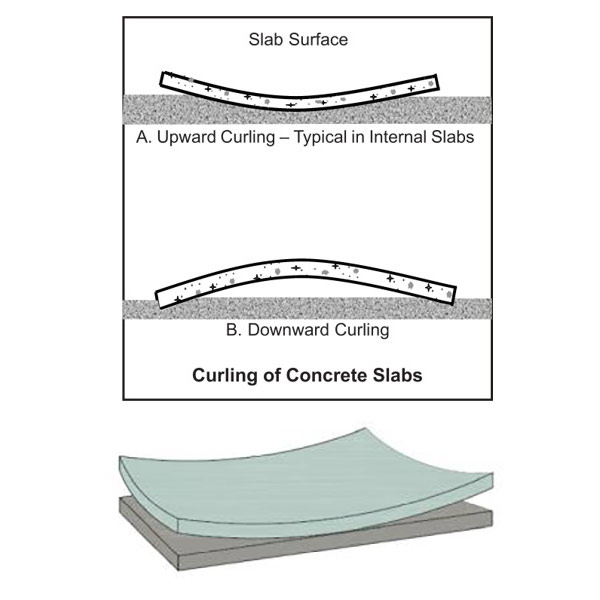 Measuring joint stability
• Reference
• ACI 302. 1R-15 for concrete floors
• Elastic deflection on the joint during load transfer. Permissible value for indoor floor slabs deflection is < 0.25mm
• Slab should be tested when spalling is observed on joints.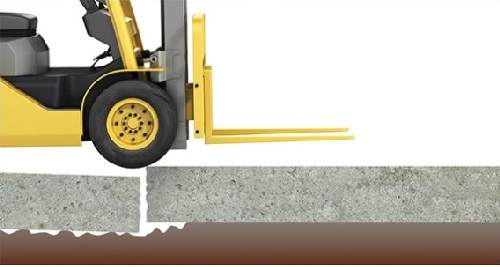 Slope Measurements
• ASTM- E1155
• Measuring slopes for floors with slope for easy drainage of water or chemical liquids.
• Puddles of water or chemical on concrete surface affects the performance of the flooring and results in frequent repair works.
.
Measuring thickness of coatings

• Measuring thickness of coating is important for floors with uneven profile. Consistency of thickness of coating determines the performance of the flooring.
• This is nondestructive test carried out with most sophisticated measurement equipment.
• Instant results
• Precise and accurate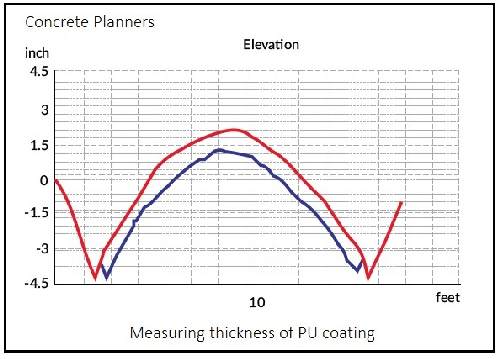 Defect investigation and remedial solutions
• Our highly expert team inspect the damaged industrial floor, find the root cause of damage or frequent repairs on particular floor section and provide the appropriate and durable remedial solution.
• Diagnose the defect
• Expert witness
• Expert repair solutions
• Providing maintenance program
Concrete uniformity / strength testing
• Measuring standards
• ASTM C805 | EN 12504-2 | ISO/DIS 8045
• Benefits
• Precise and accurate
• Instant computerized report
• Strength estimation 10- 70 N/mm2
• Measurement of impact angle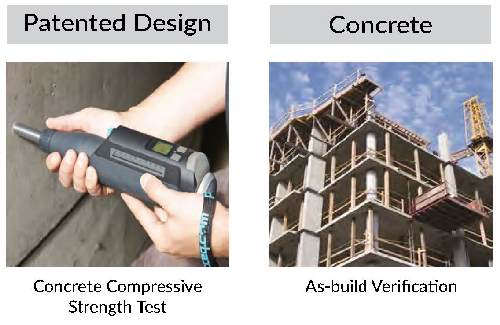 Rebar detector test
• Measuring standards
• BS 1881 | DIN 1045 | SS 78-B4
• Benefits
• Real time visualization of rebar
• Nondestructive test
• Advanced technology
• Precise and reliable
Floor quality inspection and consultancy
1. Design review
2. Physical floor inspection and reporting
3. Surface cracking and damage survey
4. Flatness and Elevation survey
5. Finding root cause and providing remedial solutions
6. Overall floor survey report by flooring expert.